Permits
Assistance available on request and for an additional fee. Contact us here.
Grading & Excavating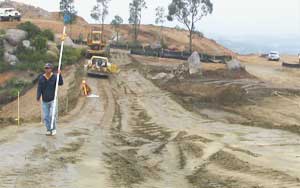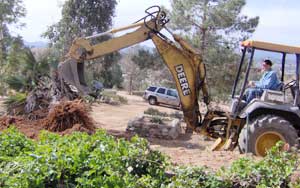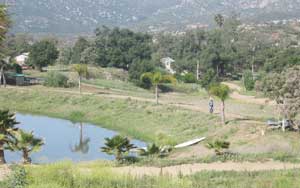 With over 30 years of experience in the industry there is no job to difficult for us to accomplish. We can handle rocky conditions, steep slopes, deep removal and re-compacts on all size jobs. Our expertise means you get the job done right the first time!
Please contact us for a free estimate for any of the following types of jobs:
House Pads
Finish Grading
Demolition
Driveways
Horse Arenas
Ponds
Commercial Building Sites
Brush Clearing
Land Improvement & Development
Roads
Pools
Dams

Fire Clean Up & Demolition
Using one contractor simplifies the reporting process.
We'll provide all the necessary information to your insurance company, as well as to government agencies.
Mike Tobiason, owner of Accurate Underground & Grading, Inc., and his wife, Victoria, suffered the loss of their home in the 2003 Cedar Fire, and have first-hand experience on fire damage and restoration. Accurate Underground & Grading, Inc has the equipment to get the job done right.
Free Residential and Commercial Insurance Damage Estimates
Demolition Clean up
Includes Loading and Haul away of:

Burnt Debris
Concrete
Metal
Trees

Breaker Service to rip up Concrete, Load & Haul Away
Grade & Re-Compact Residential and Commercial Pads
Repair Underground Utilities
Water Truck Services
Trucking
Import & Export Materials
For Emergency Service, Please Call:
(760) 789-8792
(760) 803-8794
(760) 803-4719